Regina Mobile Truck Repair
Regina Mobile Truck Repair – Truck Repair Services – Regina, SK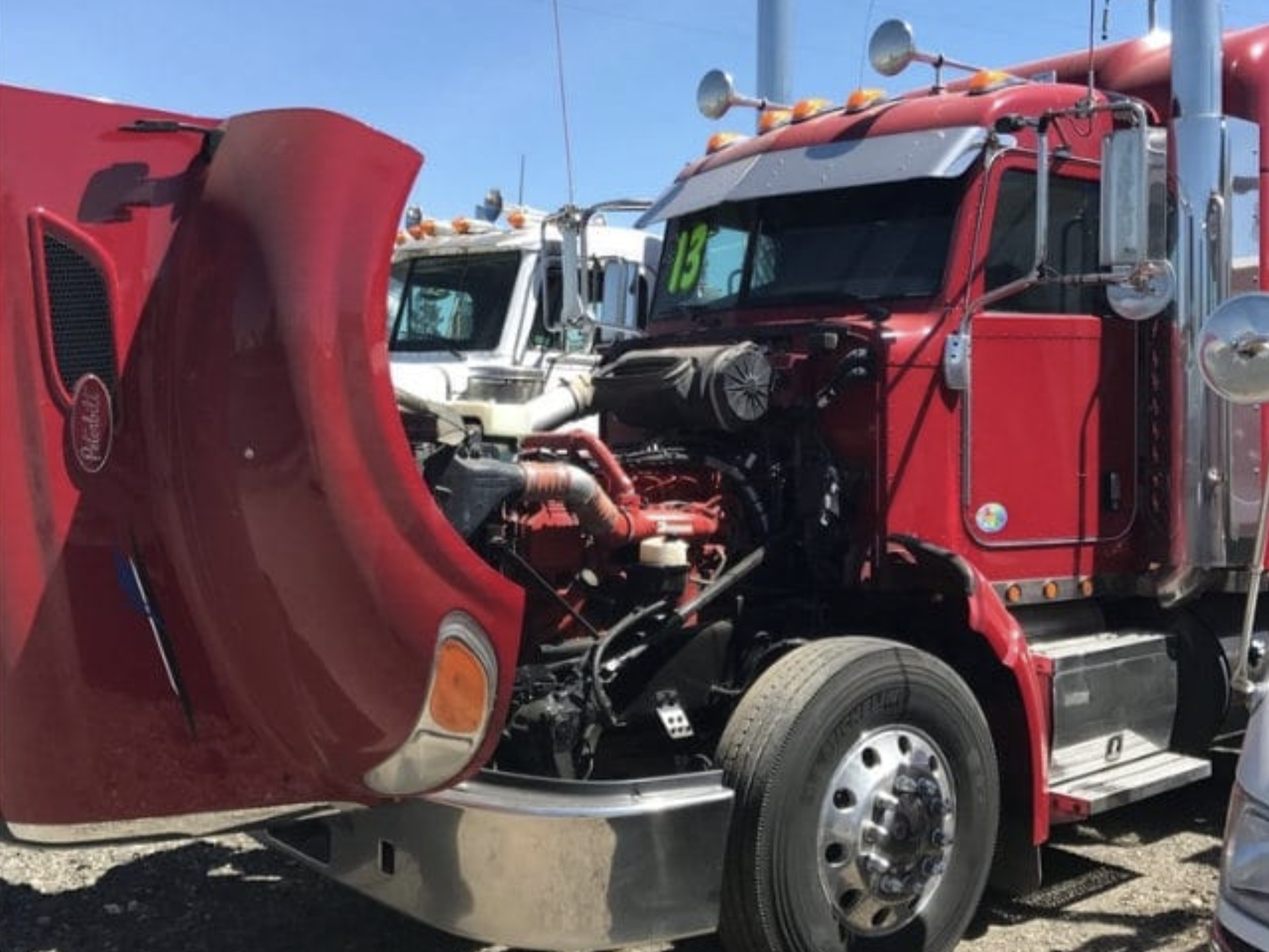 At Regina Mobile Truck Repair, we understand that your truck is a vital part of your business. That's why we offer fast, dependable service that will get you back on the road as quickly as possible. We have a team of experienced technicians who can handle any repair job, big or small. So if you're looking for quality truck repair service in Regina, call us today at (306) 988-0871! We'll be happy to answer any questions you have and set up an appointment.

About Regina Mobile Truck Repair
There is only one elite mobile truck repair service for Regina and areas beyond: Regina Mobile Truck Repair. We cater to both trucking companies and indy drivers with professional-tier industrial vehicle repair.
Our mechanics are both schools and on the field trained to service parts such as engines, suspensions, transmissions, trailers, brakes, HVAC systems, and so much more. Plus, our mobile units are stocked with the most up-to-date equipment to get any job done on-site, on time, and point.
Regina Mobile Truck Repair doesn't just talk a big game. We back it up with work you're going to love. Turn the key and listen to that Diesel engine roar to life. Step on the brakes and—wow!–the truck stops at a safe distance. Flip on the A/C and feel the frigid air. We repair big rigs front to back; better still, we do it without charging a fortune.
Contact Regina Mobile Truck Repair at (306) 988-0871!
Regina Mobile Truck Repair Services
Mobile Truck Repair Is Logical, Captain
You may surmise that when your truck breaks down, calling a tow service is cheaper. We haven't checked prices on integrated towing, but no, it sure doesn't come free. Moreover, a towing company will simply tow your rig to a garage—and who knows what kind of mechanics they have?
By calling Regina Mobile Truck Repair you can skip the towing and the dubious mechanics altogether. We'll come to your location in a mobile truck stocked with all the right tools. Just a few of the companies we've helped include:

J.B. Hunt Transport Services Inc.

Amazon

UPS

FedEx

Old Dominion

Werner Enterprises

Penske

TFI International

Ryder



Besides semi-trucks and delivery vehicles, we've also repaired trash trucks, farm equipment, and more than one city dump truck. Succinctly put: If it's a big beast with an industrial engine, our team can keep it running in top form. Contact us today at (306) 988-0871!
Fleet Maintenance
At Regina Mobile Truck Repair, we recognize the importance of maintaining your fleet in optimal shape to ensure seamless business operations. That's why we provide exceptional fleet services that increase your odds of uninterrupted deliveries.
No matter if you're in charge of a few trucks or a fleet that takes up an entire parking lot, we have the expertise to cater to your requirements. Our fleet maintenance solutions encompass a wide range of services, spanning from oil changes and tune-ups to brake and trailer inspections and repairs, among others. We collaborate closely with you to devise a personalized maintenance timetable that aligns with the specific needs and budget of your business.
Our crew will never leave you stuck out in the woods, high and dry. The trucking industry is far too important for chicanery. What you'll find here instead is professional service from mechanics who've been to school and know the ropes.
Regina Mobile Truck Repair is your finest choice for fleet maintenance and repair.
For Independent Drivers
Drive a rig of your own? Looking for a reliable mobile mechanic that won't clean out your bank account? Look no further than Regina Mobile Truck Repair.
Call us from anywhere in the Regina area and we'll be on our way. Our job is essentially this:
Get there fast

Get your rig fixed fast

Get your rig fixed-right
Don't go thinking we sacrifice quality for speed. We won't keep you off the road for long, nor will we send you out to the wilderness with a half-repaired truck. At Regina Mobile Truck Repair you get the best of both worlds.
Diesel and Petrol Diagnostics, Repairs
For top-notch major engine repairs for your large commercial vehicle, Regina Mobile Truck Repair is your ultimate destination. We comprehend that the engine serves as the core of any industrialized vehicle, and our skilled technicians possess the expertise to maintain it in optimal condition.
The engines of big rigs are intricate systems that necessitate meticulous attention to numerous complex components, including:
Camshafts

Crankshafts

Pistons

Rings

Rods

Turbochargers

Pumps

Filters

Gaskets

Radiators



In short, any part of an industrial engine that happens to need work. We've got plenty of spare parts on hand, and if we don't, we can always order them.
When you choose our services for engine repairs, we engage a comprehensive diagnosis to identify the exact issue. From here, we make the necessary repairs.
Dial (306) 988-0871.
Electrical
We offer comprehensive maintenance and repair services to ensure the optimal operation of your rig. We possess expertise in all aspects of electrical systems, encompassing charging systems, lighting, locks, ignition timing, dashboard switches, and more.
Our team eats batteries and shoots electricity (well, perhaps not literally). We're capable of diagnosing and resolving any issue with your truck's electrical system, no matter how intricate. We employ state-of-the-art diagnostic equipment to swiftly identify the underlying cause of any electrical problem, enabling us to provide the most efficient and effective solution to have your truck back on the road promptly.
Big Rig Transmission Service
Regina Mobile Truck Repair provides reliable transmission services to keep your vehicle in working order when faced with transmission issues. Our team possesses the necessary expertise and experience to handle a wide range of transmission repairs. We specialize in repairing various components of the transmission, which include:
Casings

Brake bands

Gear sets

Input/Output shafts

Bell housings

Modulators

Torque converters
You can count on us to deliver effective solutions for your transmission-related concerns and ensure the continued operation of your truck.
If you encounter any transmission issues, feel free to reach out to us via (306) 988-0871. Our team is dedicated to addressing all your transmission repair requirements, aiming to have you back on the road with every gear you need.
Brakes
A fully loaded tractor-trailer truck on the freeway should be able to stop within approximately 370 feet. If your vehicle cannot achieve this, it's crucial to have your brakes checked.
Regina Mobile Truck Repair does brakes better than anyone around. You'll get complete service on parts such as:

Valves

Brake lines

Reservoirs

Chambers

Compressors

Plates

Pins

Webs (shoes)

Springs



And every other component that helps your rig come to a full stop. If you're a truck driver or trucking company owner in the Regina area, there's no need to trust anyone else with industrial brakes. Regina Mobile Truck Repair has you covered. Dial (306) 988-0871 now!
Trailer Service
Our comprehensive trailer repair services cater to a wide range of trailer types, including hotshots, flatbeds, curtain sides, drop decks, reefers, and more. No matter the type, we have the expertise to address all aspects of your trailer's repair needs, from brakes and axles to lighting, locks, latches, and other crucial components.
Whether you're facing issues with a malfunctioning brake system, a damaged axle, or a broken latch, our team is at your service. Equipped with all the necessary tools and equipment, we will promptly arrive on-site to restore your trailer to optimal condition, ensuring minimal downtime before you can hit the road again.
We understand the significant disruptions that trailer breakdowns can cause to your work. That's why we encourage you to contact Regina Mobile Truck Repair for prompt and reliable trailer repair services. As the most dependable and trusted provider of on-site truck repair services in Regina, we take pride in delivering exceptional solutions to keep your operations running smoothly.
HVAC Repair
If you're seeking exceptional HVAC repair services for your truck, Regina Mobile Truck Repair is your premier choice. We recognize the significance of a properly functioning AC system for truckers in Regina (at least in the summertime when the weather is fine).
However, our expertise doesn't end there. We also specialize in heating system repairs, encompassing the repair of coils, vents, fans, and switches. Our skilled mechanics possess the necessary skills and advanced equipment to handle everything from minor repairs to extensive overhauls.
Don't endure sweltering summers or freezing evenings on the road any longer. Schedule your HVAC repair services with Regina Mobile Truck Repair today. We will ensure that your truck's climate control system operates at its best, allowing you to travel in utmost comfort.
Suspension
We offer top-notch suspension repair services in Regina. Our team of experienced mechanics is equipped with the knowledge and expertise to handle various suspension issues for trucks of all sizes. Whether you're dealing with:
Bad shocks

Bad springs

Damaged control arms

Ball joint issues

Torsion bar problems

Sway bar situations
We have you covered. We understand the importance of a properly functioning suspension system in ensuring a smooth and comfortable ride, as well as maintaining the safety and stability of your truck. With our prompt and reliable suspension repair services, we'll have your truck back on the road in no time, ready to tackle any terrain with confidence.
24/7 Emergency Roadside Service
Our 24/7 emergency roadside service at Regina Mobile Truck Repair ensures that help is just a phone call away, no matter the time or day. We understand that breakdowns and emergencies can happen at any moment, causing significant disruptions to your schedule. That's why our dedicated team is available round the clock to provide immediate assistance.
Whether you're facing a tire blowout, engine trouble, or any other roadside issue, we'll dispatch our skilled technicians promptly to get you back on track swiftly and minimize downtime. With our reliable emergency roadside service, you can have peace of mind knowing help is always within reach.
Always Friendly
At Regina Mobile Truck Repair you'll find a team of friendly dispatchers and mechanics dedicated to providing exceptional service. Our dispatchers are always ready to assist you with professionalism and a warm attitude, ensuring that your inquiries and service requests are handled promptly and efficiently.
Our mechanics are not only skilled and experienced but also approachable and friendly. They are passionate about their work and go above and beyond to address your truck repair needs with care and expertise. With our team of friendly dispatchers and mechanics, you can expect a positive and pleasant experience when you choose our services. Contact us today at (306) 988-0871!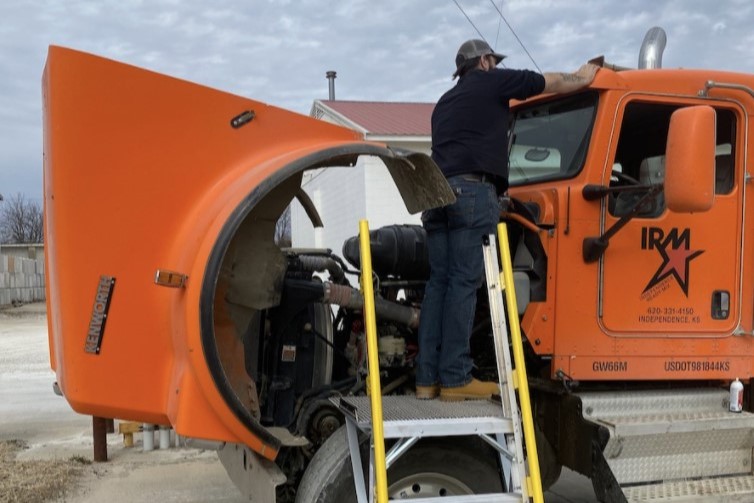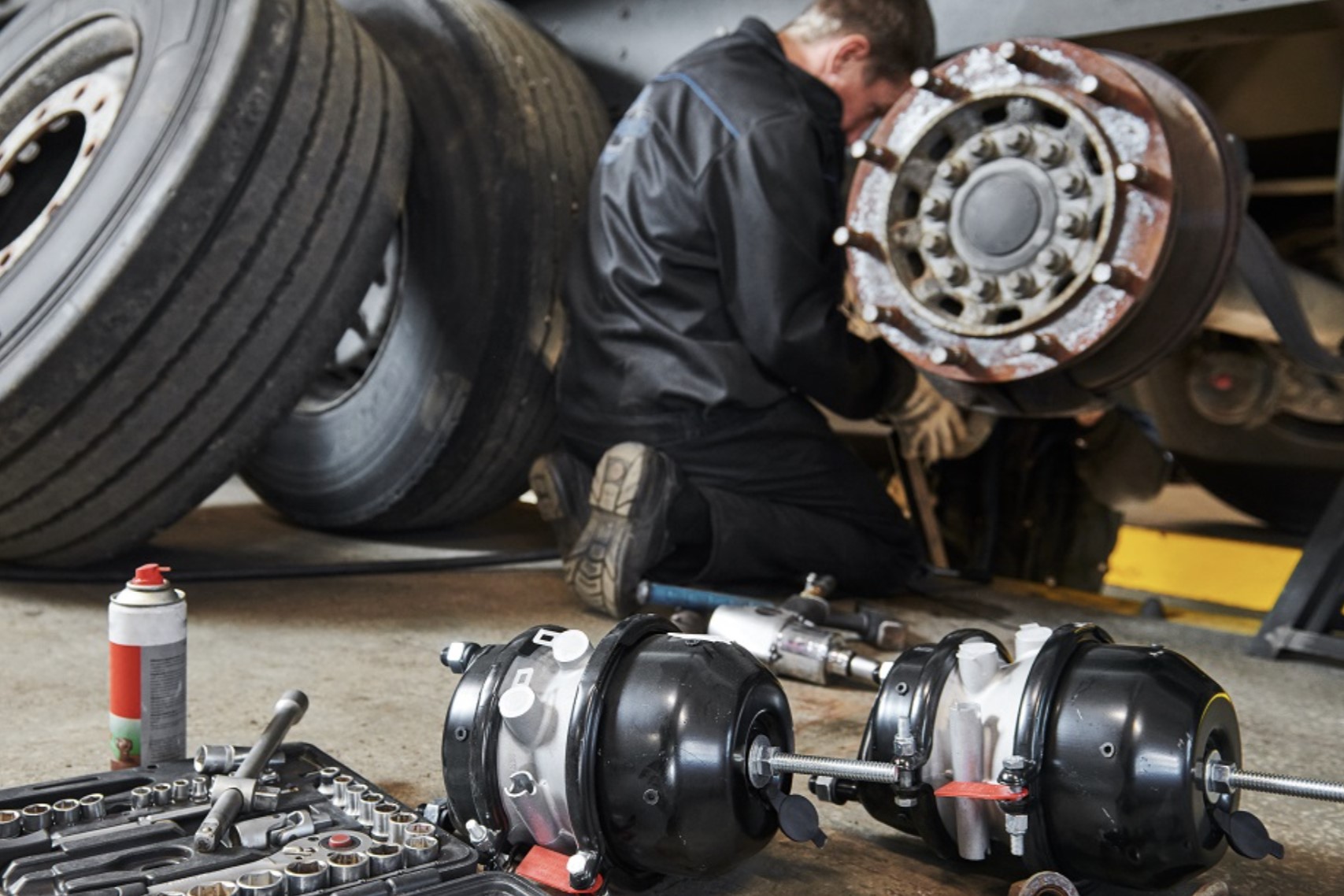 Servicing The Regina Area
We extend beyond the darkness at the edge of town, because quite frankly, we know about Murphy's Law (the one that states whatever can go wrong probably will go wrong). A big rig with mechanical problems is never convenient. When things go south, you need a good mobile mechanic.
We service places such as:
Pilot Butte

Emerald Park

Grand Coulee

Balgonie
Plus more. If you live near Regina, need some big truck repairs, and aren't sure if we can reach you, give us a call. One of our friendly dispatchers will be happy to answer any questions you may have. Dial (306) 988-0871 today!